Koh Phangan Elephant Trekking - Web Links
Here some links to other Koh Phangan related websites - enjoy :-)


http://first-residence.com


The secluded beach and private swimmingpool are only a few seconds away from each house. Under the serene blue skies of Phangan Island adjacent to the ever so popular island of Samui, Thailand rests West Beach. West Beach is Koh Phangan's newly found treasure. We understand your passion, and have done everything possible to make your dreams come true as you've imagined it! Adjacent to the seaside, people can enjoy their own beach without leaving their property. The property's asset is its vicinity to the town of the island - Thongsala which can be reached within five minutes by car.



http://kohphanganreviews.com


This is where the local fishermen keep their longtail boats, and the image of all the wonderfully colourful handcrafted boats with their 100 BHP truck engines on the back is a great view to take in while eating in the local restaurants there. When the full moon party is over and the sun has set on Had Rin you'll be surprised to find how much more Koh Phangan has on offer. Both sections of the beach are similar, with sunset views, long stretches of white sand and the odd mangrove on the coastline. The pace of development has been slow and tasteful on Ao Chao Phao, and it retains the peaceful beauty and laid back vibe that drew the first island explorers here, then made them return year after year. Had Salad used to be a pirates hideout, where they waited until their ships were full of booty and slaves before setting off to trade.



http://lighthousebungalows.com


All Bungalows are built within an amazing boulder setting which overlooks turquoise waters and the island's magical sunsets. There is still bit of the old Phangan vibe in some of the bungalow resorts and you can get far away from the maddening crowd in Had Rin, whilst still being able to pop in for a midnight visit to 7-Eleven. A cluster of uniquely designed bungalows with a beautifully appointed restaurant. The Lighthouse's location offers spectacular views over the Gulf of Thailand where you can relax in your bungalow hammock. To walk from Haadrin to Lighthouse bungalows takes about 15 minutes. From Chicken Corner, which is in the centre of Haad Rin, walk along towards Paradise bungalows.



http://haadyaodivers.com


Koh Phangan offers a great variety of accommodation options, from simple beach huts to luxury A/C Pool Villas. Run by european management we are commited to western quality and high standards. New location on Haad Yao since September 2009. Our main office is now right at the middle of Haad Yao behind Silver Beach Bungalows. Opened 1997 Haad Yao Divers was the first Dive-Center on the West-Coast of Koh Phangan and one of the islands pioneers. The boat trips to Sailrock, Angthong Marine Park, Koh Tao are the shortest from Koh Phangan.



http://kohphanganelephanttrekking.com


Where else will you have the opportunity to enjoy a relaxed ride on mountain paths through the palm forests on the back of a gentle elephant? Never approach the elephants without the mahout's supervision, because afterall, while friendly, elephants are still wild animals. In contrast carrying tourists is an easy walk in the park and here they can live for eighty or even one hundred years! While there you can play with our friendly monkeys or feed 'Champion', our baby elephant. He loves bananas. If you wish, our team can pick you up at your resort. We look forward to your visit.



http://seaview.thansadet.com


Due to the seclusion of Than Sadet Beach we run our electricity from a generator. Fortunately, free transportation is provided to and from Than Sadet beach daily at 10:00 and 16:00 o'clock but you can also take a steep 15 minutes walk through the jungle to reach Thansadet beach by foot. Sea View Bungalow Resort at Than Sadet Beach is a great value for those looking to relax and soak up the island atmosphere without a need for easy beach access. The small & intimate restaurant at Sea View Bungalow Resort also provides equally breathtaking views of both the sea and the jungle on two separate terraces. The bungalows are privately situated on the cliffs overlooking the Gulf of Thailand and Than Sadet Beach.



http://phanganutopia.com


There are poolside sun-loungers and umbrellas to cool off under, and tantalizing cocktails, fruit shakes and local beers are available at the restaurant. The resort has a wide selection of accommodation available; the cheapest are Classic Thai Style Bungalows with a ceiling fan. Phangan Utopia Resort also offers an extensive variety of cuisines to suit everyone's taste, excellent service and an idyllic ambience in choices of restaurants & bars. Phangan Utopia Resort prides itself on its modern facilities and high level of service that the resort provides. Although there are many rooms, care has been taken to ensure that the wonderful natural beauty of the area remains and the bungalows have been positioned so as to blend in with the landscape and rich tropical gardens



http://kohphangannews.org


Due to the great geographical diversity that Ko Pangan island has to offer, each beach has its own individual characteristics and attributes, leading to a different vibe on every beach with each one having its own identity. Offering fresh & latest news about Ko Pangan Paradise Island Thailand, Asia. The east of Ko Pangan is still largely undeveloped, and it is still not possible to access certain beaches by motorised vehicle. There is a beautiful walk from Had Rin, north to Had Yuan and Had Thian up to Thong Nai Pan and then onto Had Khuat (Bottle Beach). One of the great things about this island is the great variety of different places to stay, with beachfront bungalows, chalets in the rainforest, deserted beaches to camp on and luxury hilltop resorts, every taste is catered for. Koh Phangans one and only available news magazine with daily fresh and uptodate news.



http://thansadet.com


Mai Pen Rai offers a large variety of bungalows to travelers on different budgets, with more than 40 bungalows on the beach, on the river, and on the rocks. The paths up through the rocks and through the famous little cave have been re-landscaped artistically to fit in with the rocks to provide a beautiful and scenic route to your room. Among the more popular of our bungalows are the bungalows on the rocks, with spectacular views out to sea, where one is able to watch the sun rise from the bed with the window open, or the full moon rising on the night of the full moon. This is truly a paradise where nature lovers and artists from all walks of life can come together, and enjoy the peace and serenity of this unique corner of the world. Some of the beds are built into the actual rocks that have been incorporated into the rooms, giving a truly unique and artistic feel to the bungalow.



http://phanganhualaemresort.com


We also provide laundry service, domestic/international telephone-service, wireless internet access, motorbike-rental. Some snorkelling-equipment and fishing-equipment is also available. All our bungalows come with a hammock where it is easy just to stay and listen to the sound of the waves, the birds, may be read a good book or simply relax and feel the good sea breeze. Together we speak or understand Thai, Scandinavian, English and German. We hope to see you soon! All bungalows have a stunning view over the Gulf of Thailand and the sun-rise, 'the window into your paradise ... !'. Simple standard concrete/wood, all come with double bed, mosquito-windows, fan, chairs and table, toilet and shower(cold).



http://plaa-thansadetresort.com


Plaa Thansadet Resort offers accommodation and bungalows at affordable prices. The bungalows are privately situated on the cliffs overlooking the Gulf of Thailand and the Beach. Their clean, comfortable bungalows offer a variety of spectacular views through large glass windows. With some of the highest quality accommodations on Than Sadet beach and a wonderful cliff top terrace restaurant with an extensive selection of well priced cuisine, Plaa's Bungalow Resort is a great choice. Don't miss spending time in the Thansadet waterfalls themselves we went nearly every day and had the multi-levels of fresh water pools almost completely to ourselves.



http://beckspaced.com


We cover all aspects from registering your domain name to setting up your website and hosting it for you. Irrespective of the size of your business, you need to have a vibrant and business-oriented website that is capable of communicating with your partners and potential customers. Beckspaced.com is specialized in straightforward, reliable web design work and web hosting at affordable prices Our small business websites offer the latest in Web 2.0 and features to keep you in contact with your target audience. The future of a small business in the Internet economy hinges on the image which is projected from its website.
Koh Phangan News

Don't hesitate and check out the latest news about Koh Phangan Paradise Island!
Elephant Trekking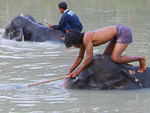 Currency Rates

US Dollar
31.21 THB
Australian Dollar
24.16 THB
British Pound £
44.15 THB
Canadian Dollar
24.20 THB
Danish Krone
5.17 THB
Euro €
38.53 THB
Hong Kong Dollar
3.98 THB
Japanese Yen ¥
0.29 THB
Swedish Krona
3.81 THB
Swiss Franc
32.90 THB
Russian Ruble
0.55 THB
updated: 22 Mar 2018